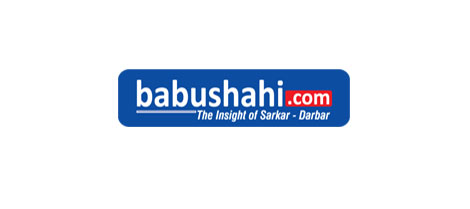 By Babushahi Bureau
By Balbir Singh
Chandigarh, October 9, 2015: Minister of State (Independent Charge)Youth Affairs and Sports Sarbananda Sonowal has said that sports play a crucial role in the physical fitness and well being of people, apart from contributing to social inclusiveness, gender equality and youth development. He was speaking at the Opening Ceremony of 61st National School Games 2015 in the discipline of football -years (Boys) at Bakshi Stadium Srinagar today.
He congratulated the athletes who gathered there to participate in the National Games 2015 and wished them best of luck. He also appreciated the initiative taken by the State Government and the organizers to host such a Mega Sports Event at Srinagar.
He further stated that, Jammu and Kashmir has a lot of sporting talent which is not finding expression due to inadequate sports facilities. At the initiative of the Prime Minister, the Union Finance Minister, in the Union Budget for 2014-15 announced a Special Package of Rs. 200 crore for Development of Sports Infrastructure in Jammu and Kashmir. Shri Sonowal formally declared the sanction of central assistance of Rs. 200 crore to J & K.
Out of this amount, Rs. 88 crore will be provided for renovation/up – gradation of Bakshi Stadium at Srinagar, M. A. Stadium at Jammu and other works, which will include laying of synthetic athletic track, synthetic hockey turf, construction of swimming pool and multi-purpose hall in both these capital districts. Rs. 52 crore will be provided for up-gradation of existing stadia at Poonch and Rajouri and construction of indoor hall in each of remaining 12 districts.
These works will be undertaken by the State Government for which 50% of sanctioned funds will be provided shortly. Apart from the above, Central assistance of Rs. 60 crore will be provided to Jammu and Kashmir over a period of 05 years for procurement of sports equipments, training of coaches and holding sports competitions.This financial assistance from the Central Government will boost the sports activities in the State of J & K.
Earlier Chief Minister of Jammu & Kashmir Mufti Mohd. Sayeed declared the opening of "61st National School Games 2015" in the presence of the Minister of State (Independent Charge), Youth Affairs and Sports. The Chief Minister of Jammu & Kashmir appreciated the efforts of Central Government in boosting sports in the State.
....
The Contents of this News / Article are Protected by Copyright. Republication in any form is Prohibited.