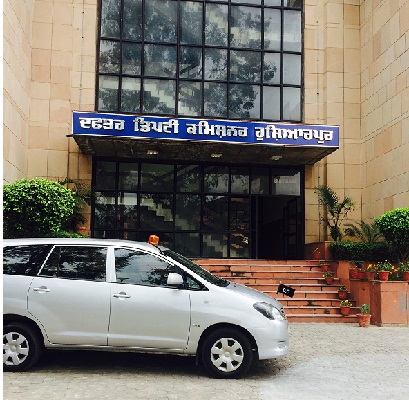 Hoshiarpur, 20 April, 2016: Avinash Rai Khanna Raj Sabha member and vice chairman Indian Red Cross society has distributed Sanction Letters regarding issuing of pension to 105 children identified by District Child Protection Society, Hoshiarpur during special survey in District.
DC Anindita welcomes Khanna at DAC
Deputy Commissioner, Hoshiarpur, Anindita Mitra welcomed Khanna at District Administration Complex, Hoshiarpur. At this event Avinash Rai Khanna addressed all the families of orphan children that Government is committed for any kind of help of these children and now all these children will get Rs.500/- per month as dependent pension. He said this will definitely relieve some burden of guardian. He said if any guardian is unable to look after his child, he can request without any hesitation to District Child Protection Society, Hoshiarpur and all facilities of boarding and lodging including education will be borne by Government.
Khanna directed the concerned officials that if any deaf and dumb child comes in their notice that child can be referred to special school at Patiala for their proper care and education. In case of mentally disabled child can be referred to institute for children with special needs.
District Child Protection Society doing good work : DC
Deputy Commissioner, Anindita Mitra told about the replacement of two children in need of village Gahago in children home, hearing a facility for a one deaf and dumb girl of village Harta Badla, Restoration of two missing children to their families, stationary facility to three needy children of village Chakkowal with the help of NGO Bharat Vikas Parishad and restoration of missing children of children home to their respected families of different states with the help of Child Welfare Committees by District Child Protection Society, Hoshiarpur.
Apart from these, Foster Care and Sponsorship facilities are also given to the children of victims of criminal offences and children whose parents are in jail under long term imprisonment.
(APS Brar)... amritbrar2012@gmail.com..98143-13405..